By Addison Tyre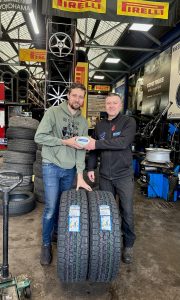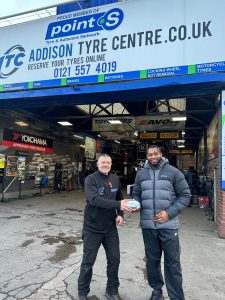 CLICK HERE TO ENTER https://sportdays.point-s.com/en/
First 10 customers who purchase 2 or more Point S or Toyo tyres will receive a free rugby ball.
The "Sport Days" prizes are:
– A trip for 2 to the country that won the Rugby World Cup for a commercial value of €8,000
including tax, including the following services for two adults:
o Duration: 6 nights
o Accommodation
o Transport (flight or train depending on destination)
The trip is valid for one year from the date of first contact with the winner, excluding the winter
and summer school periods (december/january and july/august). As an exception, if the Rugby
World Cup is won by the United Kingdom, the winner may request to substitute the trip for
another country if he wishes, with another destination based in a European country and within
the limits and conditions defined for the initial trip.
"Sport Days" will run from 1 November to 30th November 2023 in the United Kingdom.
This promotion is only available from your local Point S dealer.
Extract from Terms and Conditions: Competition with an obligation to purchase
and participate in the Sport Days 2023 competition organised by POINT S
DEVELOPMENT from 1 to 30 november inclusive.
Open to all natural persons of legal age residing in the United Kingdom, with
the exception of members of the Point S network, their families and members of
companies involved in preparing the operation. Only one person can enter per
household (same last name, same postal address and/or same email address) for
the entire duration of the competition.
For every purchase of at least 2 Point S or Toyo tyre brand in one of the participating
sales outlets between 1 and 30 november 2023, the first 10 customers in each
sales outlet will receive a free rugby ball (size 15 cm).
To try to win a trip for 2 people, the customer must go to the game site www.
sportdays.point-s.com to complete the registration form, tick the acknowledgment
of the rules and confirm their participation. The trip will be to the country that wins
the World Rugby Competition, but the destination may be changed by the winner,
within the limit of the total budget of €8,000.
The trip includes return flights and breakfasts in a hotel of a minimum three-stars.
If the prize is unavailable for any reason whatsoever, an equivalent prize will be
awarded to the winner. A draw for the prizes will take place on 13 December
2023 to determine the winner. The winner will then have until 31 January 2024
at the latest to submit definitive proof of purchase of the tyres from the Point S
network, dated between 1 and 30 november 2023 inclusive.
The name of the beneficiary on the receipt must match the name entered on the
registration form on the website. T