We are proud members of Point S, the worldwide leading independent tyre dealer network with over 5500 depots in 38 countries and over 18 million tyres sold per year! With this enormous buying power, we can offer our customers internet beating prices on budget and premium top brand tyres.

Winter Tyres
Do I need a set of winter tyres for the colder months? It's an age old question many people ask themselves each year. Here at Addison Tyre Ltd, we believe that you should have a set of tyres specifically designed for the colder months. It's something we recommend to all our customers. Winter tyres are specially constructed to allow them to perform better in temperatures below 7 degrees. During the winter months, it's much safer to drive on these tyres than on summer tyres. By fitting all season tyres or winter tyres you will be far safer with improved grip and handling.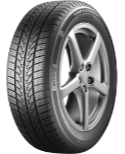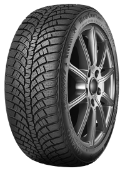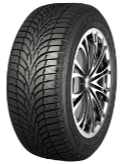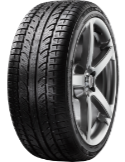 What People Are Saying About Us
Cheap Winter Tyres
As members of Point S, Addison Tyre have the buying power of over 5500 depots so you can be confident our prices are highly competitive. Offering top name brands such as Michelin, Avon, Bridgestone, Pirelli, Continental, Toyo and Kumho we have an extensive range of tyres for you to choose from. Call us today on 0121 557 4019 for your free no obligation quote, or you can fill in the get a quote form at the top of this page.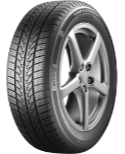 Point S 4 Seasons 2: The Ideal All-Season Tyre For Your Car
Point S has now developed the new generation of its all-season tyre: Point S 4 Seasons 2. All season tyres offer a great all round tyre for great grip in winter weather conditions, for driving in deep snow then the Point S Winterstar tyre will give improved grip in extreme winter conditions. Designed in Germany, and manufactured in Europe, the Point S 4 Seasons 2 tyre is an ideal choice for UK motorists who don't want to keep swapping from summer to winter tyres.
---
Performances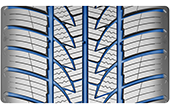 Aquaplaning Safety: Risk of aquaplaning is drastically reduced thanks to various grooves on the longitudinal grooves on the tread (in the middle areas and wide lateral ones in the shoulder part).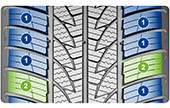 All-Season Technology: Thanks to its functional pattern layout, Point S 4 Seasons 2 tyres enables excellent driving behaviour in both warm summer and cold winter conditions on both dry and wet roads.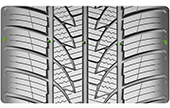 Snowflake Certificate: This tyre is certified for winter. The tread with sipe technology in central parts of the pattern provides excellent braking and grip in snow and ice.
---
Addison Tyre Encourages Drivers To Check Tyres Before Festive Travel 
With the Christmas lights on and holiday plans in place, Addison Tyre is urging drivers to check their car's tyres before they head off on Festive visits. Staggeringly, research has revealed more than half of all tyres are below the recommended legal limit which is especially dangerous when a car is fully-laden with family, luggage and gifts on board. Checking your tyres air pressure is also very important. Low air pressure in tyres makes a vehicle more difficult to control and reduces the amount of grip with the road, increasing braking distances and the chances of aquaplaning.
While adjusting your tyre pressures Addison Tyre is also advising drivers to check the tyres have enough tread. The legal limit is 1.6mm but if the owner is in any doubt, it should be checked by a tyre technician. For those who don't feel confident doing that themselves, Addison Tyre is offering a free Christmas tyre check. As an official supporter of TyreSafe, Addison Tyre has been campaigning to raise awareness of the importance of regular tyre checks to minimise the risk of a tyre-related incidents.
Jason Addison Director of Addison Tyre said: "Far too many accidents are caused simply because drivers haven't checked their tyres before they take to the road. Even if that results in a puncture or other tyre-related breakdown, you can be sure the journey will be nowhere near as pleasant as it might have been. Between them, the breakdown recovery services attend thousands of tyre-related call-outs every year so you can be sure of a wait before help arrives.
Addison Tyre wants drivers to have a tyre safe and Merry Christmas. All are welcome to visit us and let us help them reduce the risks of an incident on the roads during the holiday season. With the recent heavy snowfall it is strongly advised to use Winter tyres or All season tyres for drastically improved grip in cold conditions. For more information, call Addison Tyre on 0121 557 4019 or visit tyresafe.org for further details on the importance of tyre safety.
| | |
| --- | --- |
| | TyreSafe is the UK's charity dedicated to raising awareness of the importance of correct tyre maintenance and the dangers of defective and illegal tyres (registration number 1168354) |
Certified key dealers for all these brands so you get the best deals

Winter Tyres v Summer Tyres: The Truth!

How to fit run flat and low profile tyres

Aston Martin DBS Tyre Fitting

Alloy Wheel Refurbishment