By Addison Tyre
Devastated to say Roy Addison founder of Addison Tyres in 1965 has passed away in February 2021.
A legend in the tyre industry and a great man, working side by side with son Jason Addison working hard to make Addison Tyres the success it is today.
He will be very sadly missed. Roy Addison founder was also a boxing legend.
He was RAF Boxing champion 3 years running also winning the Inter services championship and awarded the prestigious Britannia shield.
He was ABA middle weight boxing champion of Great Britain in 1960
His proudest achievement was when he represented Great Britain in the Rome Olympics 1960.
Watch his video below when he won the ABA championships at Wembley.
This is my new fundraiser for my dads memorial fund all money raised going to Birmingham Children's hospital.
For every £5 donation you will get a strip of raffle tickets to win great prizes!
£5 = 1 strip £10 = 2 strips £15 = 3 strips etc.. Prizes; £600 worth Amazon vouchers, Pair of VIP tickets to York races 2022 in Royal box inc 3 course meal and free bar!,
2 tickets for Silverstone F1 2022 with free parking, 4 New tyres up to the value of £400. MORE PRIZES TO BE CONFIRMED…
Don't forget to click gift aid (won't cost you any more and the government add 0.25p for every £1)  comment with your email address to receive your raffle tickets.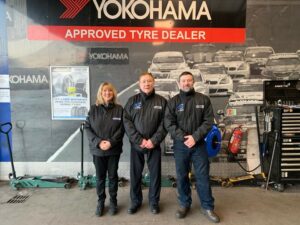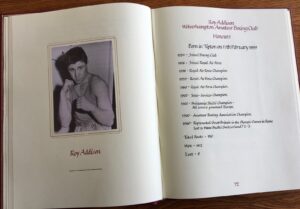 Roy Addison's Funeral and his 'clap of respect' we organised with friends and customers.
British ABA championships at Wembley
Which Roy won convincingly, he's in the 3rd bout on the video.