By Addison Tyre

T'S & C'S
Avon Win the Cost of Your Tyres Back & Nominate a Hero (Social Media only) Campaigns – Terms & Conditions
This competition will run from Thursday 1st July 2021 through to Saturday 31st July 2021 2021. Entries must be received within the specified time period.
Nominate a Hero – Entrants must be nominated as a "Hero" via Facebook comments on the "pinned" post, Facebook messenger or via email if entered through the website.
Win the cost of your tyres back – Entrants names must be sent via email to Charlotte Brown in order for them to be selected as a contestant for the competition
To be eligible, entrants must be at least 18 years of age and a current resident of the United Kingdom.
By entering in this draw, each Consumer agrees to be bound by these terms and conditions, and by any other requirements set out in the promotional material.
One winner will be chosen at the end of the competition period.
The winner will be chosen at the sole discretion of Charlotte Brown, Kris Coatham & Avon Tyres.
The decision regarding the competition winner will be final.
The selected winner will be notified by Charlotte Brown via their "Nominee" on Facebook messenger or via email. Once the notification is sent by Charlotte Brown, the selected winner will have 7 calendar days to claim their Hero's prize, or their opportunity to be declared the competition winner will be lost. In that event a new winner will be selected and the notification process repeated until CB has selected a winner who claim their prize within the permitted time period.
Winner & Nominee to agree to feature in winners social media post with photographs on Facebook, Instagram, Twitter, Linked-In & websites.
CB's employees and family members are not eligible to participate in the competition.
There will be no cash alternative available.
This competition is in no way linked to Facebook and is run solely by Avon Tyres UK & Charlotte Brown
You can book online or give us a call for a quote on 01215574019. We appreciate your business
Reserve & Fit Avon Tyres on our home page
Avon AS7 All season tyres
The Avon AS7 is designed to deliver reliable traction in all year round whatever the weather sun,rain or snow. They perform exceptionally well in cold weather conditions same as a winter tyre.  3PMSF and M+S rated.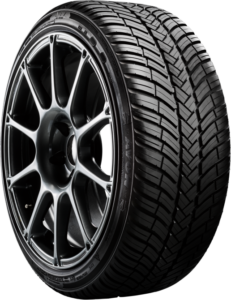 Avon ZV7
A high performance tyre with 'A' grade wet grip
For drivers who want the best safety and performance
Avon tyres are designed and manufactured in the UK so a very good reason to buy British…Large circumferential grooved design clears water quickly which will reduce aquaplaning
New design tread pattern with 3D sipes that improve tyre warm up and optimise the wet grip efficiency
Avon ZV7 has new polymer technology with advanced mixing techniques provide superior wet and dry grip, rolling resistance is reduced meaning greater fuel efficiency
Rim flange protectors to help protect your alloy wheels from kerb damage
New noise reducing feature – substantially reduces decibel rating from tyre on road interaction.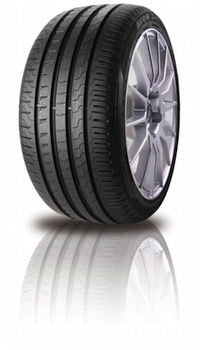 Avon ZX7
An SUV tyre with 'A' grade wet grip – the perfect choice for excellent handling & mileage
Avon tyres are designed and manufactured in the UK so a very good reason to buy British…
Asymmetric tread pattern enables wet grip and resists aquaplaning
3D sipes improve tyre wear with three-dimensional points
Coupled silica compound improves wet grip
Spring venting design for rolling resistance
Rim flange protectors to help protect your alloy wheels from kerb damage
Available in a range of fitments from 16″ to 21″ alloy rim diameters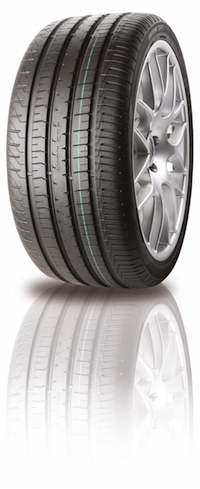 Avon ZT5
Modern pattern for general use
The Avon ZT5 Avon tyres are designed and tested in the UK so a good reason to buy British…
Three wide circumferential grooved tread design combined with open inner shoulders to provide improved wet grip and combat aquaplaning
Improved noise reduction with Avon pitch sequencing technology
Conforms to the latest EU decibel legislation for noise levels
Quiet technology
Wide range of sizes for family cars
Good level of steering response
Addison Tyre have been an Avon key dealer for many years offering competitive prices across the Avon tyres range to ensure you get the best deal as well as excellent service at our depot…