By Addison Tyre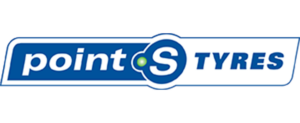 If your looking for premium tyres for your car or van but don't want to spend a fortune then look no further!
Addison Tyres are offering the new Point S premium range of tyres, these tyres are made by Continental one of the leading tyre manufacturers in Europe so you can rest assured they are top quality.
Offering exceptional grip in dry, wet and winter driving conditions, also great for high mileage too.
Contact us for special offers on our new Point S tyre range , Winterstar & 4 Seasons 2 tyres, great quality and great value for money…
Tyre retailer and car maintenance brand Point S is launching a new version of its exclusive brand summer tyre. This the tyre offers better efficiency, safety and more mileage.
The company is keeping the branding of its house brand tyre line simple; the range is branded "Point S Tyres" and will inc. Summer, Winter and 4 Seasons patterns. The new Point S Tyres Summer replaces Summerstar 3+. The company has invested in research and development to achieve a range of performance improvements, this includes 7 per cent better rolling resistance, 5 per cent longer mileage, and 3 per cent shorter wet braking distances. The full Point S Tyres Summer range is rated B for wet grip in the European tyre label. The tyre will be distributed in the European, African and Asian markets.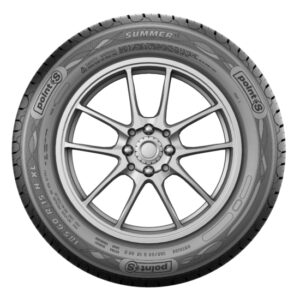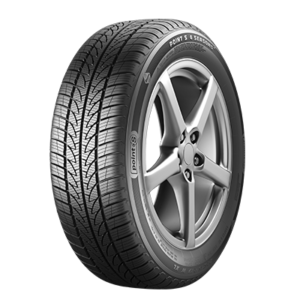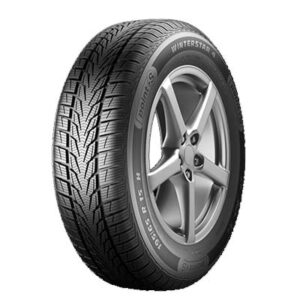 New Technology in design
Handling
The two outer circumferential ribs provide much higher lateral stiffness to the tyre for a much safer ride and a reduced braking distance on wet roads and dry roads.
Aquaplaning
Four circumferential grooves allow for excellent water drainage in the footprint area of the tyre. This results in a massively reduced risk of aquaplaning which is a major safety breakthrough.
Wet Performance
Longer and deeper sipes with a high number of biting edges. The braking distance is therefore massively reduced on wet roads throughout the entire tyre life. These tyres take some beating in the wet they have been awarded a  B rating for wet grip and C for fuel efficiency.
Comfort
The tyre's siping design and block distribution has been totally optimised to help in preventing uneven wear of the tyre and to lower noise emission externally to achieve a very low decibel rating.
Please read our reviews for Point S tyres from our customers which are on our google reviews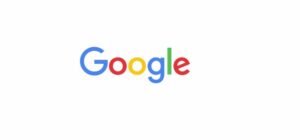 Addison Tyres Ltd
52A High St, Princes End, Tipton
4.9

1106 reviews  12/10/2021
Martin Cherry

Point S tyres are a hidden gem. Manufactured by Continental but way cheaper and just as good. Had them on my Mercedes and been super pleased with them so just had 4 put on my Sister-in-laws Audi A3. Can't fault the price and Jason and his team at Addison's were faultless again in their service. Covid safe and felt very comfortable. Need to book ahead at the moment though. Thank you
Adrian Haynes

POINT S TYRES MADE BY CONTINENTAL came highly recommended by friends and family, first class service, chose the Point S tyres for my eclass mercedes coupe, was a little sceptical at first but the owner jason quickly put my mind at rest. my car has been transformed handles and grips much better and that is before the tyres have bedded in!
Steven Roberts

Point S tyres Extremely happy with my new set of tyres! Great value, excellent service, highly recommended! Cheers guys!
Gary Edwards

Highly professional and real experts in their field. Just had new tyres fitted to an audi tt – Point S made by continental – as recommended by Jason and they're excellent. Had some OEM matched Bridgestone's fitted to a VW Caravelle which Jason checked out, to make sure they were the exact right tyre for the vehicle, this gave me total confidence in what I was buying. The quality of service from the team was first class. I highly recommend Addison Tyres Ltd. Certainly well worth the 46mile round trip.
Steven Burrows

Point s tyres great service. High quality and cheap prices all ready had the two front tyres and was really pleased with the quality so I have had two on the rear of the car now. Friendly staff. Great business. I hilly recommend this company it is a family run company
Daz Willis

Purchased 2 new S point tyres made by continental for my mercedes Jason was more than helpful and polite will definitely be returning 🙂 5 stars off me 👍 Lisa Willis
Jason Hughes

Thanks to Jase and the team at Addison tyres for a professional and friendly service. Fitted me with a full set of premium Continental tyres, which are fantastic and cost me less than budget tyres cost me from another garage previously. For honest advice, great service and great prices Addison tyres really are a step above the rest. Highly recommended, I won't ever go elsewhere for my tyres and recommend them to everyone. Thanks guys 🙌
Absolutely FIRST CLASS service and advice!!! Fitted 3 new Point S Tyres (made by Continental). The whole team are excellent – great care over car and tyres. No hesitation in recommending to anyone